14 Aug 2014
COULDN'T BE HAPPIER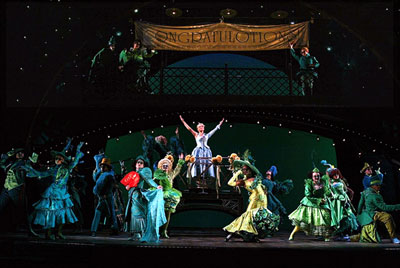 That's why I couldn't be happier
No, I couldn't be happier
Though it is, I admit
The tiniest bit
Unlike I anticipated
But I couldn't be happier
Simply couldn't be happier
Well – not "simply":
'Cause getting your dreams
It's strange, but it seems
A little – well – complicated
There's a kind of a sort of a: cost
There's a couple of things get: lost
There are bridges you cross
You didn't know you crossed
Until you've crossed
And if that joy, that thrill
Doesn't thrill you like you think it will
Still -
With this perfect finale
The cheers and the valley – who
Who wouldn't be happier?
So I couldn't be happier
Because happy is what happens
When all your dreams come true
Well, isn't it?
Happy is what happens
When your dreams come true!

—————–